Vintage Bite and Dryness from the K Custom Series
What moves you in a cymbal? Is it the raw, earthy wash of a great old pair of hats? The dark, explosive power of a vintage crash? The woody ping and throaty dryness of a historic jazz ride? You'll discover these sounds and more in Sweetwater's Zildjian K Custom Special Dry Cymbal Set. All Zildjian K Custom Special Dry cymbals are cast and masterfully crafted from a single piece of B20 bronze, for the utmost in mood and musicality. Across the line, stick strokes are defined and colorful. Washes are ultra-dark and kissed with vintage grit. This cymbal series has the expression seasoned drummers are looking for and the control needed for clubs and recording sessions. Miked or unplugged, in front of or behind the kit, Zildjian's K Custom Special Dry Cymbal Set is sure to inspire and delight.
Included Cymbals:
14" K Custom Special Dry Hi-hats

 

— These hats are chock-full of raw, earthy sounds. The thin top is paired with a heavy bottom for a dark stick attack and a grounded "chick" sound. Hit them open for a gnarly bark.
16"

 

and

 

18" K Custom Special Dry Crashes

 

— These responsive crashes are extra-thin to thin in weight and have a fast attack and quick decay.
21" K Custom Special Dry Ride

 

— This ride packs a throaty attack and more than a touch of vintage dryness. A defined bell tone makes it more emotive.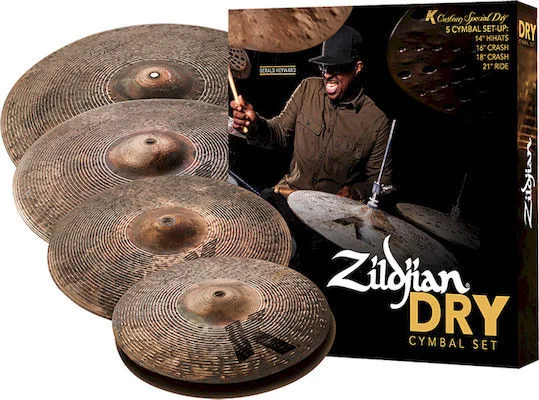 Cast bronze cymbals offer premium tone and projection
K Custom Special Drys, like all Zildjian cast bronze cymbals, are individually poured and cast from raw molten metal. Each casting is cooled and sorted by weight for each cymbal model. Castings are then put through a complex sequence of heating, rolling, shaping, hammering, and lathing techniques unique to each cymbal range. Cast bronze cymbals have a rich, full-bodied sound that improves with age. They also have greater projection, clarity, and durability than any other cymbals. Zildjian cast cymbals are made from Zildjian's secret alloy, which is comprised of 80% copper, 20% tin, and traces of silver.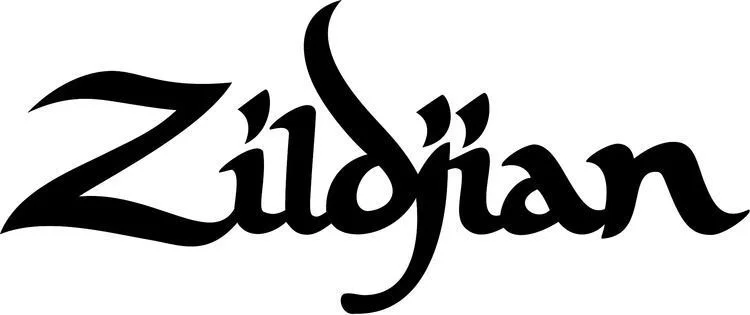 Serious drummers rely on Zildjian
With Zildjian cymbals, you're in good company. It's the sound powering the top end of countless hit records, the shimmering sheen on the kits of the rhythm-keeping elite. From Steve Gadd and Dennis Chambers to Dave Grohl and Lars Ulrich, top drummers rely on Zildjian.
Zildjian K Custom Special Dry 4-piece Cymbal Set Features:
Cast bronze cymbals with vintage bite and dryness
Earthy, funky overtones
Fast attack and quick decay
Cast and crafted from musical, expressive B20 bronze
Includes 14" hi-hats, 16" and 18" crashes, 21" ride